Recommended Water Hygiene Management Procedures - COVID-19
Update: 23.08.21
Due to the ongoing situation in relation to the control of Coronavirus – COVID 19,occupancy levels in many office buildings remain very low. Despite changes to government guidance, reduced occupancy levels remain typical of many buildings monitored by BMS Ltd. Looking ahead, a gradual phased return to working and hybrid working patterns are now emerging with different employers each having different policies in this regard.
What should our organisation be doing?
BMS can only provide a general statement within this briefing, but are able to provide further guidance on an individual basis. What is appropriate at each site should be decided upon by the Dutyholder and Responsible Person, however BMS can provide more detailed guidance on request.
The following information represents our view of current best practise and considers past briefings issued by the Legionella Control Association.
The major potential implications of Covid 19 in terms of water hygiene compliance remain as follows:
Reduced turnover of outlets – when systems are used less, there is a risk of stagnation which may allow growth of bacteria such as legionella in water systems.
Insufficient monitoring and control – where resources are not available due to staff sickness or self isolation, there is a risk that not all monitoring tasks will be completed. This gives rise to the risk that adequate controls will not be maintained.
Inadequate maintenance – if service visits for plant equipment and in particular, high risk plant such as evaporative cooling towers, spa baths, pools etc are not made, there is a significant risk of control failures.
Actions required by building operators:Depending whether staff have remained in occupation or in some cases if the building had been taken out of use completely, then this will necessitate different actions, as detailed in the following guide.
However, prior to full re-introduction to service, the risks should be fully reviewed and re-commissioning procedures put in place. As a summary, these may need to include as follows:
Flushing – (measures will be necessary to minimise aerosol exposure)
Cleaning or chemical / thermal disinfection
Sampling: prior to re-use, sampling will demonstrate effectiveness of ongoing controls.
It is unlikely that buildings can simply be re-opened with no additional control measures in place. In all cases, ongoing review and advice from your water hygiene consultant is essential.
There is a significant risk of exposure to legionella bacteria from building water services following the COVID-19 outbreak if a suitable management plan is not implemented by building operators. This could lead to cases of Legionnaires' disease.
A General Guide for Buildings Remaining in Use:If the building is still partially in use, then additional measures will be needed to keep the remaining occupants safe.
It is therefore essential to ensure a flushing programme is in place where occupancy is reduced. This should include all shower/spray outlets and records of this flushing kept. Flushing duration and frequency is likely to require increasing.
If service visits for active plant equipment and in particular, high risk plant such as evaporative cooling towers, spa baths, pools etc are not made, there is a significant risk of control failures.
Consideration may also need to be given to temporarily reducing water storage volumes or isolating services and the following actions points may be applicable:
Evaporative cooling systems or other high risk plant must be maintained as usual or switched off safely. It is essential that all routine monitoring tasks and service visits are undertaken whilst operational. Adequate chemical reserves and stocks should be maintained in treated systems and regular monitoring completed.
If possible, drop stored water levels in cold water tanks to maintain less than 24 hours storage
Flush to simulate use – weekly flushing may not be sufficient however
Consider taking high risk facilities such as showers out of general use (but ensure that they are still flushed regularly- i.e with spray head removed) or as a short term measure, fit filtered shower heads.
Consider other short term measures to keep remaining occupants safe such as point of use filters at designated locations, with other areas shut off
Monitor temperature to ensure thermal gain in cold water is minimised.
If fitted, consider temporarily increasing levels of potable water treatment dosing within site defined limits.
If controls can not be maintained – i.e temperature or biocide levels, more frequent legionella sampling may be appropriate.
Have a clear plan in place for re-commissioning the water systems. This should consider building re-occupation, ensuring that the timeframes allow for suitable re-commissioning and sampling.
Ensure that when reviewed, the legionella risk assessment considers the current typical occupancy of the building and the associated demand on water services.
A General Guide for Buildings that are Temporarily Shut Down or Mothballed:

Do not drain down the pipework – refer to guidance in HSG274 Part 2 paragraphs 2.50-2.52.
If possible, remove sources of heat and external thermal gain.
Lock off, place signage on doors and otherwise advise potential users that the system has been taken out of use.
For high risk plant such as evaporative cooling towers, these should be drained and shut down by a water treatment contractor. Prior to re-use, the system (including the water treatment plant) should be fully re-commissioned and this co-ordinated with cleaning and disinfection works and it ensured that a full treatment regime is re-established to prevent the risk of legionella growth / exposure. In all cases, your water treatment contractor should be consulted.
Have a clear plan in place for re-commissioning the water systems. This should consider building re-occupation, ensuring that the timeframes allow for suitable re-commissioning and sampling.
A General Guide to Re-commissioning of Water Systems
It is essential that when buildings re-open following the lifting of COVID-19 restrictions, that any water system is not simply put straight back into use. During the period of shutdown it would be sensible to formulate a re-commissioning plan for each water system to allow safe start-up and to provide assurance to users that it is safe.
Any plan for re-commissioning buildings must take into account the safety of the operatives carrying out the work. It is foreseeable that the hazard present within water systems in this situation would be greater than normally expected. Reasonably practicable measures such as limiting aerosol, minimising exposure and use of RPE should therefore be considered.
Evaporative cooling systems or other high risk plant should already have robust start-up and shut-down procedures in place and it should be verified that these will be followed.
The minimum expectation for small, simple hot and cold water systems would be flushing through with fresh mains water. For larger buildings, i.e: those with tanks, showers, calorifiers and more complex pipework the expectation is likely to be for more extensive flushing followed by cleaning and disinfection. It is possible, that there may be a significant increase in demand for such services and so, careful planning will be necessary.
Where buildings have been empty for some time and during warm weather, it is likely that some increase in bacteria levels and biofilm will occur. These water systems may require more than a simple disinfection at 50ppm of chlorine for an hour to be successful or for repeated disinfections to be completed.
Sampling of the systems following re-commissioning is strongly recommended in order to validate the effectiveness of the process. As per HSG274 part 2, samples should be taken 2-7 days following recommissioning and not on the day of a disinfection. Follow up samples may also need to be considered and it ensured that ongoing controls, monitoring and review processes are in place.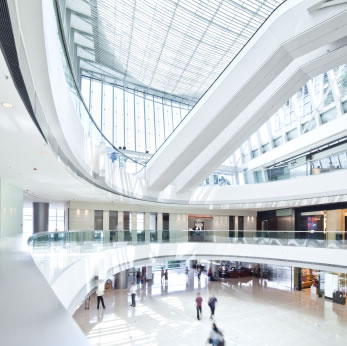 We can help you.
For completely independent advice call us today.